June 13, 2022
Travel tips for a luxury staycation
What a beautiful weekend it has been here in Kirkby Lonsdale, a little sun at last, doesn't it feel like it's been a long time coming?! I hope wherever you are in the country you've been able to enjoy some warm rays on your face and had a little time to relax.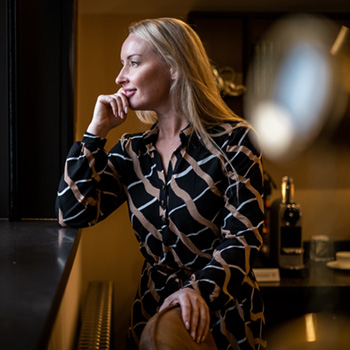 Gorgeous views seem to have been on many people's minds these past few weeks, and I was delighted to hear from a couple that stayed in the penthouse (Columbus Suite) and the joy they had found in the views from this room. The pretty rooftops of the historic town, the views over the Yorkshire hills, hearing your feedback is one of the best parts of the job.
Being an avid traveler myself I have picked up many travel tips over the years and I thought it might be advantageous to share my luxury travel tips over here on the Absoluxe blog this week, after all staycations really are the way forward this year due to all the foreign travel disruptions!
So, here are my travel tips for a luxury staycation:
Make the journey part of the holiday
Plan ahead, nobody enjoys stopping at dreary motorway services, so have a little research of restaurants worth visiting en-route, or quaint café visits that you can make part of the holiday. Plan your arrival for check in so you can get the most of your room and give yourself time to relax before deciding upon where you will spend your evening.
Unplug, completely
We all have such hectic lives these days, it can be hard to really unwind and give yourself time to relax. One of the real luxuries in life is simply doing nothing with someone you love. Really unplugging takes dedication, there is always a notification vying for your attention. So turn the notifications off your phone (or even turn it off completely!), leave the iPad at home and ditch the alarm clock. You'll be surprised by what real relaxation feels like.
Explore… gently
A staycation doesn't have to mean frantically trying to explore all the hot tourist spots; meander, have a coffee, revel in your togetherness. Staycation exploration can sometimes just mean exploring that conversation you've been meaning to have, or finally getting the chance to decide upon little life changes that big life happenings get in the way of. Get up late, get in late, nap, explore without purpose.
Indulge in self-care
The joy of staycations is that you don't tire yourself out the same way as you do during a holiday abroad and you can place self-care as your priority on your mini break.
Pack facemasks, that new body scrub you've been meaning to try, and the book you've had by your bed for weeks and finally take some time for you. (I will also add that we have a luxury partnership with the Bath House, so you will find the most gorgeous smelling full sized products in all the suites).
Breathe in the fresh air
Even if you've booked a break to 'stay in' make some time to soak up some Vitamin D and connect with nature. Even a short walk helps to clear the mind and relax your body further. As I was saying at the start of this blog, the views from the suites never cease to amaze me, in fact although Kirkby Lonsdale is a small town, it really feels at one with its rural surroundings, the rolling hills, the vibrant green. It's rather special.
Book early
Planning to do something specific, like book into one of the Michelin Star restaurants in the area? Make sure to plan you break early. Many of these restaurants book up way in advance; booking early helps to avoid disappoint. Also, and I don't know about you, but I love having something to look forward to and to plan towards. When you're working hard, a well-deserved break makes it all worthwhile.
I've had many requests for a little extra indulgence in the suites these past few weeks, and in fact, we do a range of different luxury packages to make your stay even more special. I am always on hand via text for special requests and we use gorgeous local businesses for many of our lavish packages.
Now, to this week, I see a little more sun on the forecast, it's a glorious time of year for visiting the Yorkshire Dales.
Don't forget to follow Absoluxe Suites over on Instagram and Facebook for daily updates on what's happening, and all our latest special offers.
Back to the Blog