April 16, 2021
Q&A with the Host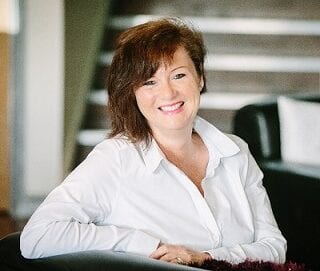 Get to know our Hostess with the Mostess!
Carol is the face, voice and heart behind 'The Suites.'
She's the voice you will hear on the phone, on the end of an email or text message. She embodies everything ABSOLUXE!
Get to know a little bit more about your host.
Can you tell us about your favourite suite?
I love them all for different reasons but if you really, really press me I would say The Columbus Suite.
When I walk in my feet melt into the thickness of the carpet and because the colours are browns and rusts it creates a warmth in which you feel enveloped. It is very spacious and sitting on the chair on the viewing platform I can see above Kirkby Lonsdale to the Yorkshire Dales and get lost in them. The lighting scenes in this suite are impressive and the bed is HUGE and you melt into the mattress and bedding. One of the best sleeps I have ever had was when I tried it out before we opened !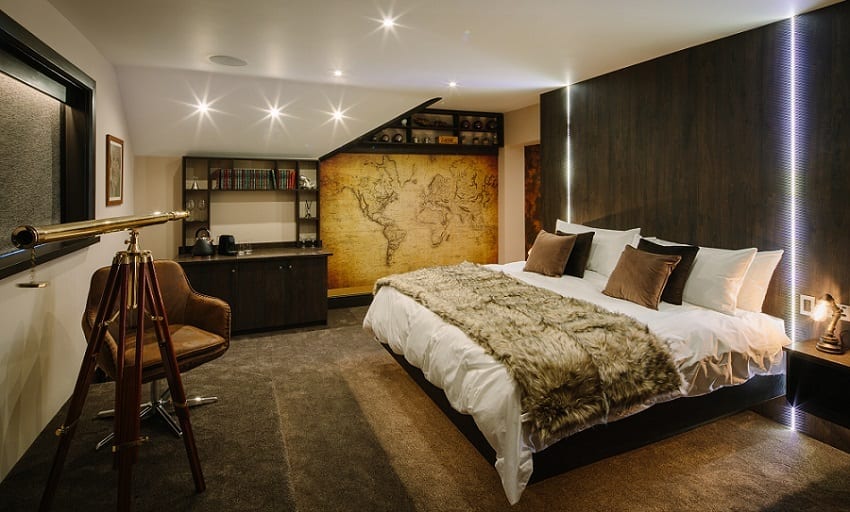 What has been your favourite piece of guest feedback?
It was short and sweet! Some of our first guests to stay in The Parisian Suite, they simply wrote,
"Like a Fairy tale"
Where are some of your favourite places to eat in the local area?
Hipping Hall for special occasions and then Lunesdale Arms which is a 10 minute drive but well worth it. The Black Bull at Sedbergh is a great culinary experience without being pretentious. Further afield L'enclume and Lakes Kitchen fill me with excitement when I can get a booking!
We are truly blessed in this area for amazing places to eat.
How has COVID changed the way you run the suites?
We now provide video information so you can self check-in to keep you safe. This has worked so well that even when we come out of COVID we will continue with this.
Dine In Boxes so you can cosy up with a Takeaway and have all the items you need. Some guests never leave the suite from when they arrive to when they leave. Saying they just want to make the most of every second!
We communicate much more through text to guests and with the use of lots of emojis we can still create a relationship with our guests.
If you were at staying a night at the suites, how would you spend your time?
Mmm – I would first of all have a bottle of champagne in the afternoon watching my favourite film Burlesque whilst sat in the bath, full surround sound giving me the best of Christine Aguilera. Then I would curl up in the heavenly bed for the luxury of an afternoon sleep!
Out for drinks and dinner, probably Lunesdale Arms, and then if I can keep awake back to watch my second favourite film in bed! Now I think I need to get myself booked in!
Finally, could you tell us why you are so passionate about the suites?
Every detail of the suites has been considered and researched. No element has just been "oh that will do". I love to travel and stay in great hotels and I have amassed all the details I have loved and put them all into one concept and created some of our own. We have worked on creating atmosphere as well as luxury so when you walk in you immediately feel relaxed and pampered.
We encourage guests to give us feedback so we can continue to strive for as near perfection as we can. Most of the time they are small changes such as "Can we have big mugs to drink from" – so every suite has these and cups and saucers.
I like to see how a guest uses their suite and then if there appears to be something missing from them then I go out and get it. Good quality glasses for wine and champagne are an essential for each suite. We also enjoy putting Extra Packages together so guests can spoil themselves. Our work is a constant journey to provide the best luxury experience we can!
I just love it!
Have we inspired you to book?
CLICK HERE to choose your suite
Back to the Blog