July 27, 2022
Why staying in (your room) is the new going out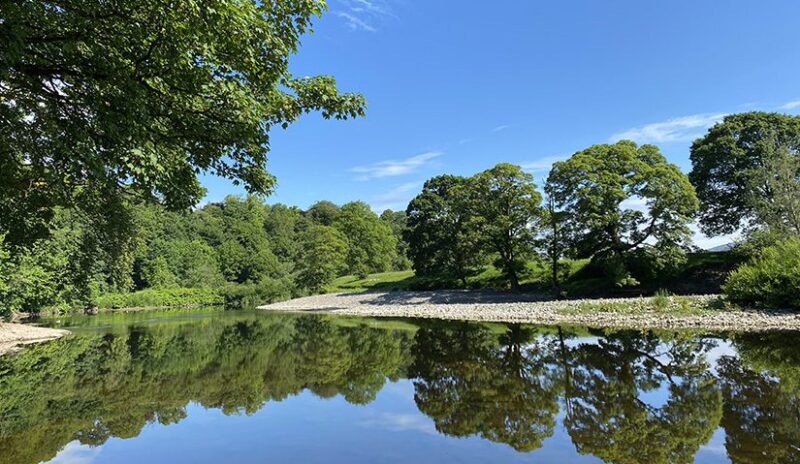 The heat of the summer, ice creams from the Milking Parlour, the lush green backdrop of rolling hills and fields, a Kirkby Lonsdale summer really is a thing to be savoured.
I've been enjoying the beauty of the countryside this past few weeks, strolling down to Ruskin's View and watching the shimmering water of the River Lune.
If you've been following along on social media you will have also seen the views from our suites; the pretty rooftops, the backdrop of the undulating fields. It's a really special location and we get the most wonderful feedback from you all.
Now for a slightly more autumnal turn of events; I noticed that many of the bookings we are now getting at Absoluxe are for Autumn breaks, which is not surprising as September and October are really beautiful months to visit the Yorkshire Dales.
Of course many people visit us for the luxury and relaxation of having everything they need at their fingertips, and its why many couples relish staying in their suites for the majority of their stay.
Here's just a few reasons why staying in (your room) is the new going out:
Everything you need in one place
Absoluxe was born out of the dream of creating a space that gives you everything; comfort, luxurious style, space and tranquility. With handpicked furnishings each suite is exclusively unique, offering you a quiet place to unwind and enjoy a break away from the everyday.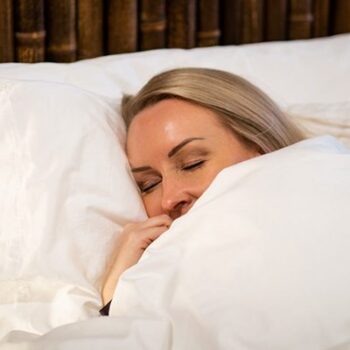 The destination for your short break
A home from home with a difference is something we strive to achieve which is why many guests use Absoluxe as the destination for their short break. Revel in a long lie-in with supremely soft, pristine white 400 thread count Egyptian cotton sheets, and snuggly pillows and duvets – ours are all handmade in Scotland.
Relax, unwind and allow yourself time to wallow in a relaxing hot bubble bath with divine Bath House products.
What is it they say about living your best life?
Every extra at your fingertips
While you receive the ultimate privacy, I am a simple message away for any extras you might require. Absoluxe has a range of indulgent packages to make your stay as easy and as special as possible. Champagne, wine, cheese and meat board, chocolate, flowers, we have an extensive selection of options, all you have to do is ask.
Hot tubs that add that extra wow
Both The Orient Suite and The Oasis Suite come with the added extra of a private exclusive use hot tub, both of which can be reached directly from the room. This enables you to have full privacy while 'soaking' up the atmosphere of the suite.
When we designed Absoluxe, we wanted to add a real immersive experience factor to the suites. Controlled mood lighting, surprise TVs, epic sound, the combination of technology, elegant décor and maximum comfort is something you won't find anywhere else.
Honestly, sometimes when I pop into Absoluxe to inspect everything is order for prospective guests I wonder if I can get away with booking my own stay…the calm, the quiet, the feeling of home, sometimes I don't want to leave! I know each and every one of you feel the same way.
Explore which suite suits you right here, although I know many guests that make it their aim to experience and book a different suite each time they stay. Think about each individual suite as a new and exciting holiday.
As always you can find all our latest offers and promotions over on our social media pages and I am just an email away for any questions that you may have.
Don't forget that our Orient Suite is dog friendly and comes with its own separate entrance, so if you're thinking of bringing your four legged friend on your stay it's not a problem, just don't let them in the hot tub!
Back to the Blog