March 13, 2021
The Perfect Romantic Retreat for an Anniversary Getaway
A romantic break together is one of the most popular ways for couples to celebrate their anniversary.
And with good reason. Because a romantic retreat is the perfect way to escape from the everyday and rediscover the 'magic' all over again. At Absoluxe we believe we offer the ideal, luxurious, romantic break for 2 on an anniversary getaway to the Lake District and Yorkshire Dales.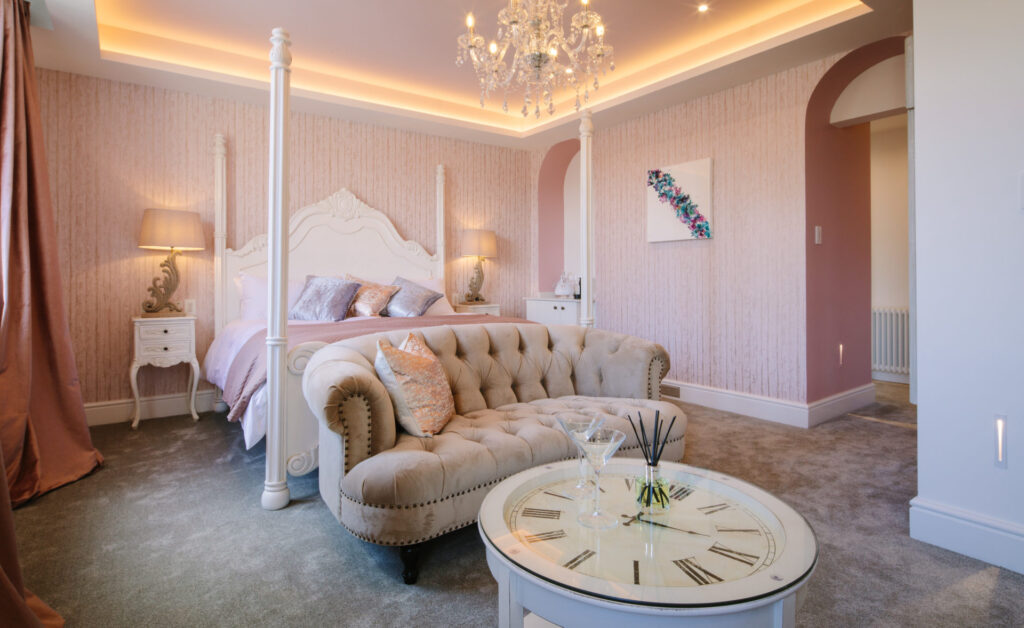 What would be on your list for the perfect anniversary break? private Kirkby Lonsdale hot tub, Rose petals on the bed, Champagne, Handmade chocolates, a four-poster bed?
With our four luxurious themed suites there will be something to suit everybody's taste.
Nestled between the Yorkshire Dales National Park and The Lake District we can guarantee a stunning landscape to provide the backdrop to your stay. The idyllic market town of Kirkby Lonsdale can provide everything you need for your romantic getaway. Award winning eateries and restaurants, boutique shopping and some of the best walks in the country.
At Absoluxe we like to treat every guest on an individual basis, to make everyone's stay unique to them. This gives you the ability to make the suite your own. If you have a special request for your anniversary celebration, please feel free to get in touch with us and we will be happy to help.
If you are planning a special celebration for your stay with us, check out our add-on packages to something a little extra to your stay, find more information about staying at Absoluxe Suites, or browse our four stunning, individually designed suites and get inspired for your romantic escape.
Back to the Blog