January 8, 2018
Fall in Love, with the Columbus Suite this Autumn
THIS OFFER HAS NOW EXPIRED
check out our most recent blogs to discover our latest offers
---
Take a well deserved break this Autumn and relax in our penthouse suite. Complete with all the luxuries of Fall.
For instance you can enjoy fresh Cinnamon Roles, Chilled Apple Cider, Roasted Nuts, Candied Apples and lots of little Autumn surprises in your suite. All included in the price!
Inspired by Christopher Columbus's discovery of America. Our penthouse suite combines vintage industrial design with stunning views over the Yorkshire Dales. In other words, the perfect surroundings to snuggle up on those cold autumnal nights.
Relax into our handmade super king size bed and pamper yourself in our vintage-inspired bathroom, complete with bathroom TV to watch your favourite films in the bathtub. The penthouse suite is fitted with luxuriously thick carpet, distressed leather sofa and nautically inspired art installation.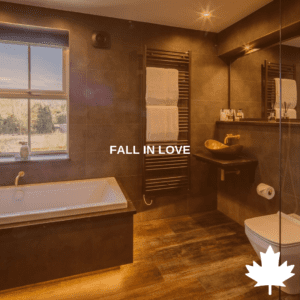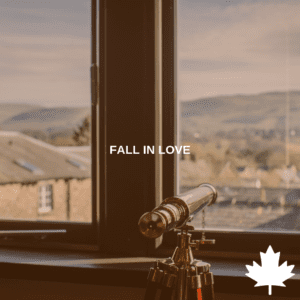 you can also take a look at our other luxury suites by clicking here
to find the perfect suite for your night away of pure luxury.
Back to the Blog