November 15, 2021
Celebrating Special Occasions
How would you like to Celebrate your Special Occasion?
Why do we celebrate special events and occasions?
Because when we commemorate a special occasion we are essentially placing a mental bookmark on an experience. Thereby making it easier to remember in the future. The photos, the video's and other forms of memorabilia from these occasions serve as triggers, that we can use to relive those pleasant experiences in the future.
 So what are the big occasions we celebrate?
Birthdays – more babies are born in late September and early October than at any other point of the year. The most common birthday date in England and Wales is 26th September, nearly 9 months after Christmas Day.
Which suite at Absoluxe is chosen most often to celebrate a birthday?
 The Columbus Suite – with its spacious bedroom, bathroom and dressing area and fantastic view. The Columbus sets the scene for a surprise birthday. More often than not, the person booking will say it is a surprise and request our special Brownie Tower Cake, rose petals and of course champagne!
Honeymoon/Wedding Anniversaries – August is the most popular month for weddings in England and Wales with 37,000 marriages taking place in this month.
Then June/July and September come next with 32,000 weddings each month.
Which suite is most booked for these occasions?
That would be The Oasis Suite – this is our most booked suite of all and on most occasion's couples are celebrating their honeymoon or anniversary with our tailored honeymoon packages, and anniversary getaways. With its separate media lounge and  private terrace with hot tub, the Oasis Suite is a haven for a 2-3 day stay.
Engagements – December 25th is the most popular day for engagements. The period between November and Valentines Day sees 40% of engagements occur.
Which suite is the "go to" for this special celebration?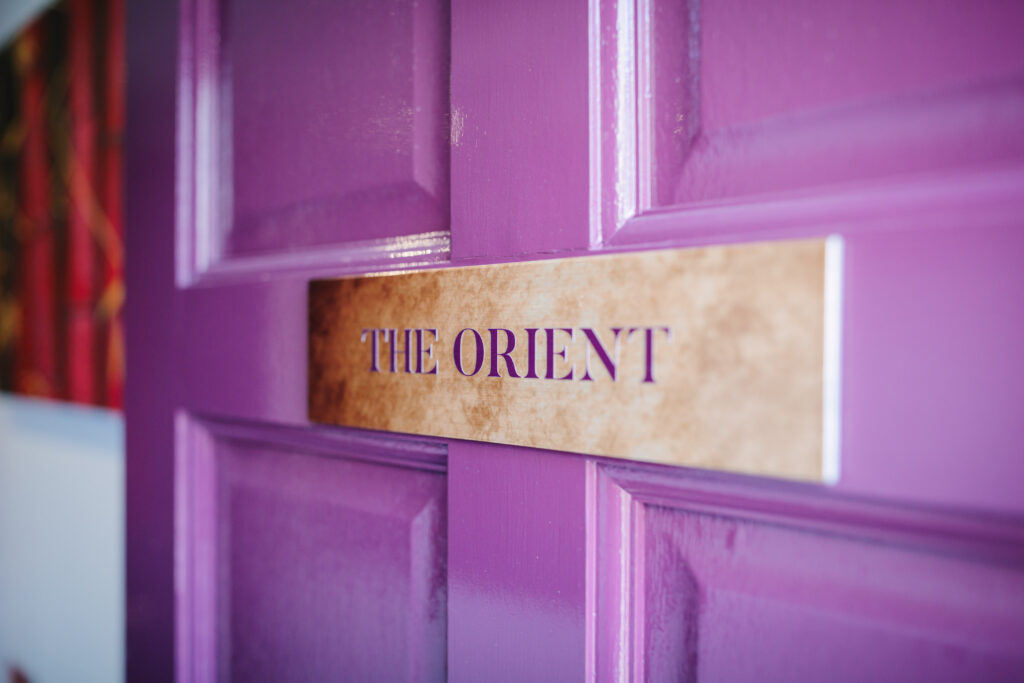 The Orient and Parisian Suites – both of these suites can be booked for engagement occasions.
The Parisian with its fairy tale four poster bed and huge copper bath for 2 people and also our Orient Suite with its Asian theme of black, red and gold, super king size bed with Egyptian cotton sheets and our second suite with a private patio and hot tub.
Whatever your occasion you are celebrating, we will make it a stay to add to your memory bank, that you will remember with pleasure  for a long time to come.
Back to the Blog