March 4, 2022
6 Reasons to Book a BabyMoon
Babymoons are extremely special. They're fun, exciting and a romantic way for soon to be mummies and daddies to spend some quality time together, before the new arrival! Because before you know it, you'll be drowning in a crazy but wonderful world of nappies, formula and midnight baby monitor wake up calls.
So a UK babymoon break can be just the ticket to help you relax, wind down and embrace those precious alone moments with your partner. Before the pitter-patter of little feet infiltrate your peaceful life!
Plan an unforgettable babymoon getaway with your loved at Absoluxe. Here  are 6 reasons to consider spending that time with us:
Choose from 2 luxurious suites The Parisian or The Columbus. Luxury is in our name!
Specially, and only for babymoon couples, we will deliver continental breakfast in bed so you can take everything at a relaxed pace
Bedrooms and bathrooms both have TV's complete with Netflix and Amazon to give you a library of great films and box sets to binge on
Our range of toiletries from Bath House are in large sizes so you can lavish the product over your body and in the bath and shower
Our suites are situated just on the edge of Kirkby Lonsdale town with restaurants, cafes and shops for you to visit.
Lots of great walks from the door of your suite, no need to use your car.  All in our Inspiration Booklet that we provide.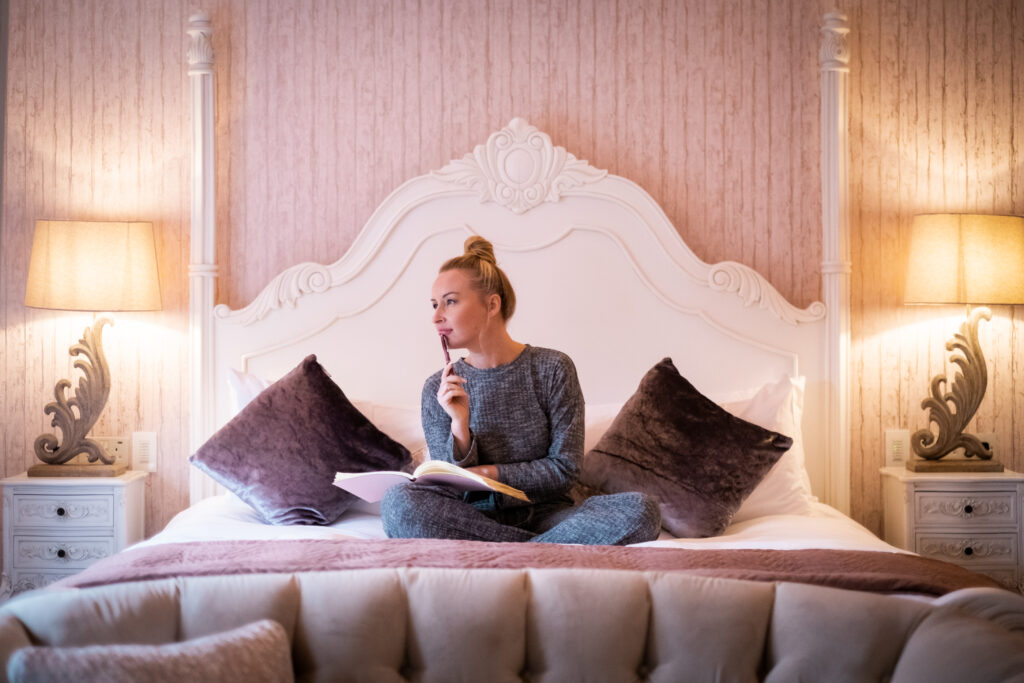 We want you to completely relax and enjoy time together as a couple before you become a family on a babymoon UK break.
Let us provide a day or two of luxury, relaxation and time to enjoy one another's company-uninterrupted!
We look forward to welcoming you!
Back to the Blog